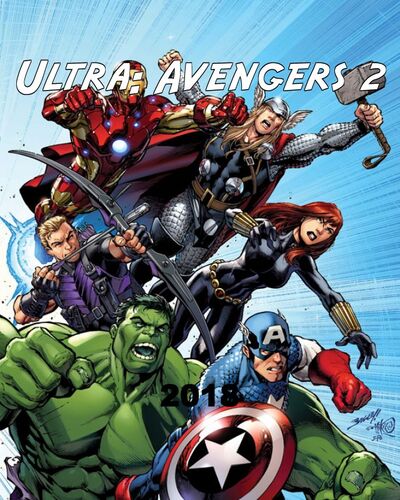 Ultra: Avengers 2 is a sequel to Ultra: Avengers The Movie it is a straight to DVD release, the story will be focused on Captain America and Winter Soldier
NOTE!
DO NOT EDIT WITHOUT PERMISSION!!
Plot
Nick Fury tells Captain America that his dead friend Bucky is still alive and been brainwashed by HYDRA to kill famous Americans his next target is the Avengers and the Winter Soldier has teamed up with the Skrulls to take down the Avengers...
Cast
Justin Gross as Steve Rogers/Captain America
Jon Curry as Bucky Barnes/ Winter Soldier
Adrian Pasdar as Tony Stark/ Iron Man
Gabriel Mann as Bruce Banner
Fred Tatasciore as Hulk
Rick D Wasserman as Thor Odinson
Andrew Francis as Clint Barton/ Hawkeye
Vanessa Marshall as Natasha Romanoff/ The Black Widow
Dave Fennoy as Nick Fury
Kari Wuhrer as Maria Hill
Mark Oliver as Super Skrull
Dee Bradly Baker as The Skrull army
Sequel
Marvel Animation is working on a third film of the Ultra: Avengers film series, the title is Ultra: Avengers 3 The Masters of Evil and is scheduled to release in 2020
Ad blocker interference detected!
Wikia is a free-to-use site that makes money from advertising. We have a modified experience for viewers using ad blockers

Wikia is not accessible if you've made further modifications. Remove the custom ad blocker rule(s) and the page will load as expected.