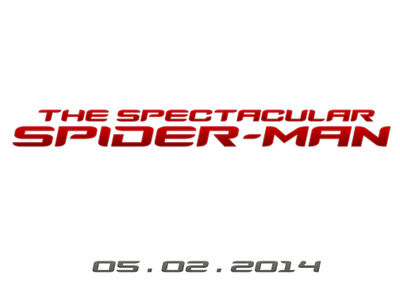 The Spectacular Spider-Man is the sequel to 2012's The Amazing Spider-Man it is scheduled to release in 2014 starring Andrew Garfield, Emma Stone and Michael Masse as Electro
Plot
Its been 5 months since Spider-Man defeated the Lizard and saved the city, Peter Parker (Andrew Garfield) is struggling with his relationship with the beatiful Gwen Stacy (Emma Stone)a full High School curriculem, keep his secret identity away from Aunt May (Sally Field) and websling as the misunderstood Spider-Man! And now a new threat has emerged...Venom who has bonded with Harry Osborn ( Dave Franco ) and attempts to use him to defeat Spider-Man .
Cast
Andrew Garfield as Peter Parker/ Spider-Man
Emma Stone as Gwen Stacy
Dave Franco as Harry Osborn / Venom
Neil Patrick Harris as Quentin Beck / Mysterio
Jon Hamm as Norman Osborn
Rhys Ifans as Dr. Curt Connors
Lyndsy Fonseca as Mary Jane Watson
Chris Zylka as Flash Thompson
Irrfan Khan as Dr. Ratha
Sally Field as May Parker
Samuel L. Jackson as Nick Fury
Hugh Laurie as J.Jonah.Jameson
Ad blocker interference detected!
Wikia is a free-to-use site that makes money from advertising. We have a modified experience for viewers using ad blockers

Wikia is not accessible if you've made further modifications. Remove the custom ad blocker rule(s) and the page will load as expected.