Here are the credits for The Loud House Movie.
Opening Credits
"THE LOUD HOUSE MOVIE"
Closing Credits
Directed by
Chris Savino
Produced By
Melinda Ridger
Amanda Malach
Screenplay by
Jonathan Aibel
Glenn Berger
Story by
Kevin Sullivan
Karla Sakas
Alec Schwimmer
Bob Mittenthal
Executive Producers
Chris Savino
Based on the TV series ''The Loud House''
created by
Chris Savino
Music By
Christophe Beck
A
Paramount Animation
&
Nickelodeon Movies
presentation
a
Chris Savino
film
Production Manager
Sean Gantka
Cast
Janice Kawaye as Legion Loud
Catherine Taber as Lori Loud
Liliana Mumy as Leni Loud
Nika Futterman as Luna Loud
Cristina Pucelli as Luan Loud
Collin Dean as Lincoln Loud
Jessica DiCicco as Lynn Loud and Lucy Loud
Grey Griffin as Lana Loud, Lola Loud, and Lily Loud
Lara Jill Miller as Lisa Loud
| | |
| --- | --- |
| Storyboard Revisionist | Jordan Koch |
| Character Design | Kat Ketchum |
| | Todd Oman |
| Prop Design | David King |
| | Jared Mogan |
| Visual Development | Michael Humphries |
| Workbook Artist | James Beihold |
| Effects Animation Supervisor | Al Holter |
| Effects Animation | Brice Mallier |
| Background Artists | Edgar Duncan, Jr. |
| | Ron Russell |
| | Larry Murphy |
| | Gene Goldstein |
| Production Assistant | Amy Lamprey |
| | Kimberly Mooney |
| Senior Production Coordinator | Charlie Desrochers |
| Production Coordinator | Ken Mu |
| Track Reading by | Slightly Off Track |
Soundtrack Available On Hollywood Records
© 2020 Paramount Pictures Corporation. All Rights Reserved.
"Nickelodeon", "The Loud House", and all related logos, titles, and characters are trademarks of Viacom International, Inc.
The characters and events depicted in this photoplay are fictitious. Any similarity to actual persons, living or dead, is purely coincidental.
This motion picture is protected under the laws of the United States and other countries. Unauthorized duplication, distribution or exhibition may result in civil liability and criminal prosecution.
NO 53344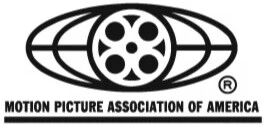 Ad blocker interference detected!
Wikia is a free-to-use site that makes money from advertising. We have a modified experience for viewers using ad blockers

Wikia is not accessible if you've made further modifications. Remove the custom ad blocker rule(s) and the page will load as expected.