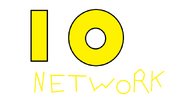 Ten Network
is a USA TV Channel Launched in August 1, 2009.
Shows
Adventure Time with Finn and Jake
Avengers: Earth's Mightiest Heroes
Bakugan Battle Brawlers
Ben 10
Beyblade Battle Fusion
Camp Lakebottom
Digimon Data Squad
The Fairly OddParents
Fish Hooks
Justice League: Unlimmited
Kamen Riders: Dragon Knight
Littlest Pet Shop (TV Series)
My Little Pony: Friendship is Magic
Pearlie
Phineas and Ferb
Pound Puppies (2010 TV Series)
Pokemon
Power Rangers: Samurai
Rocket Monkeys
Scaredy Squirrel
Spongebob Squarepants
Spongebob X
Sonic X
Team Galaxy
Teenage Mutant Ninja Turtles (2003 TV Series)
Teenage Mutant Ninja Turtles: Fast Foward
TMNT Back to the Sewer
Yu Gi Oh
Yu Gi Oh GX
Sports
Formula One
Moto GP
US Masters
US Open
Ad blocker interference detected!
Wikia is a free-to-use site that makes money from advertising. We have a modified experience for viewers using ad blockers

Wikia is not accessible if you've made further modifications. Remove the custom ad blocker rule(s) and the page will load as expected.