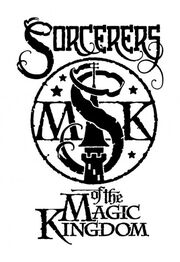 Although the evil Hades has been defeated and his schemes to take over the Magic Kingdom thwarted, Merlin and the sorcerers must now face off against a new enemy more powerful than the world has ever seen before: the Horned King!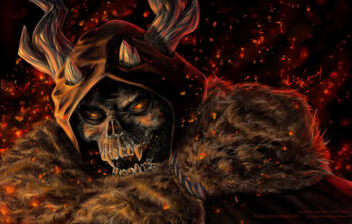 The Horned King desires to awaken the spirits of the Black Cauldron so that he can use them to enshroud all worlds in darkness. To do so, he has recruited many villains to help him place beacons of darkness in their worlds, allowing them to access the Underworlds of their individual worlds. These new villains are:
Captain Hook
Lady Tremaine
The Coachman
Madame Mim
Alameda Slim
Judge Claude Frollo
Evil Queen
Chick Hicks
Ratigan
and Shan Yu
Together, these new villains plan to conquer all worlds! Only you, the sorcerer, can stop the Horned King before the Black Cauldron can be awakened. With new spell cards and portal locations, the battle never ends!
Lands to Save from the Horned King
Fantasyland
Frontierland and Liberty Square
Tomorrowland
Adventureland
Main Street USA
Spell Cards
Princess spell cards
Anna
Ariel
Aurora
Belle
Cinderella
Jasmine
Merida
Mulan
Pocahontas
Rapunzel
Snow White
Tiana
Monster spell cards
Animal spell cards
Hero spell cards
Warrior spell cards
Machine spell cards
Toy spell cards
Missions
Mission 1: Chick Hicks
Cast
Mission 2: Lady Tremaine
Cast
Mission 3: The Coachman
Cast
Mission 4: Evil Queen
Cast
Mission 5: Shan Yu
Cast
Mission 6: Madam Mim
Cast
Mission 7: Alameda Slim
Cast
Mission 8: Ratigan
Cast
Mission 9: Captain Hook
Cast
Mission 10: Judge Claude Frollo
Cast
Mission 11: Finale
Cast