Ad blocker interference detected!
Wikia is a free-to-use site that makes money from advertising. We have a modified experience for viewers using ad blockers

Wikia is not accessible if you've made further modifications. Remove the custom ad blocker rule(s) and the page will load as expected.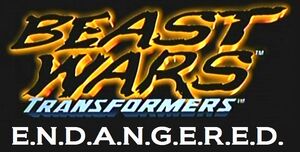 Power Rangers Transformers is a crossover between Power Rangers and Transformers.
Several years after the destruction of the United Alliance of Evil and Dark Specter, some of the Power Rangers find themselves allied with the Autobots in their war against the Decepticons.
Characters
Edit
Characters

| | | | |
| --- | --- | --- | --- |
| NAME | ALLIGENCE | FUNCTION | VEHICLES |
| Optimus Prime | Autobot | Supreme Commander | 1997 Peterbilt 379 semi-trailer truck |
| Bumblebee | Autobot | Scout | 2010 Chevrolet Camaro |
| Jazz | Autobot | Lieutenant | 2007 Pontiac Solstice GXP |
| Ironhide | Autobot | Weapons Specialist | 2006 GMC Topkick |
| Ratchet | Autobot | Medical Officer | 2004 Hummer H2 Search & Rescue |
| Skids | Autobot | | Chevrolet Spark |
| Mudflap | Autobot | | Chevrolet Spark |
| Sideswipe | Autobot | Combat Instructor | 2009 Chevrolet Corvette Stingray Convertible |
| Elita-1 | Autobot | Fembot Commander | 2008 Ducati 848 |
| Arcee | Autobot | | 2008 Suzuki B-King |
| Chromia | Autobot | | MV Agusta F4 R 312 |
| Wheelie | Autobot | | Radio controlled Ford F-Series monster truck |
| Jolt | Autobot | | Chevrolet Volt |
| Jetfire | Autobot | Air Guardian | Lockheed SR-71 Blackbird |
| Troy | Human | Red Megaforce Ranger | |
| Megatronus Prime the Fallen | Decepticon | Emperor | |
| Megatron/Galvatron | Decepticon | Commander | Mack tanker truck |
| Shockwave | Decepticon | | |
| Starscream | Decepticon | Air Commander | Lockheed Martin F-22 Raptor |
| | | | |
| --- | --- | --- | --- |
| Soundwave | Decepticon | Communications Officer | Cybertronian Satellite |
| Blackout | Decepticon | | Sikorsky MH-53 Helicopter |
| Scorponok | Decepticon | | Mechanical scorpion |
| Barricade | Decepticon | | 2007 Saleen S281 Extreme police car |
| Brawl | Decepticon | Gunner | General Dynamics M1A1 Abrams |
| Bonecrusher | Decepticon | | Force Protection Buffalo MPCV |
| Frenzy | Decepticon | | |
| Demolishor | Decepticon | | Terex O&K RH 400 hydrolic mining excavator |
| Sideways | Decepticon | Courier | 2008 Audi R8 |
| Long Haul | Decepticon | | Caterpillar 773 B dump truck |
| Scrapper | Decepticon | Constructicon Commander | Caterpillar 992 G front loader |
| Rampage | Decepticon | | Caterpillar D9 L bulldozer |
| Hightower | Decepticon | | Kobelco CK 2500 truss crane |
| Mixmaster | Decepticon | | 2008 Mack Granite |
| | Autobot | | Ferrari 458 Italia |
| Silverbolt | Autobot | | |
| | Autobot | | NASCAR Chevrolet Impala #45 Target |
| | Autobot | | NASCAR Chevrolet Impala #88 AMP Energy/National Guard |
| | Autobot | | NASCAR Chevrolet Impala #48 Lowe's/Kobalt |
| | Autobot | Scientist | Mercedes-Benz E550 |
| | | | |
| --- | --- | --- | --- |
| | Autobot | | Rosenbauer Panther fire truck |
| Grimlock | Autobot | Dinobot Commander | Mechanical Tyrannosaurus |
| Snarl | Autobot | | Mechanical Triceratops |
| Sludge | Autobot | | Mechanical Brachiosaurus |
| Swoop | Autobot | Bombardiar | Mechanical Pteranodon |
| Noah | Human | Blue Megaforce Ranger | |
| Jake | Human | Black Megaforce Ranger | |
| Emma | Human | Pink Megaforce Ranger | |
| Gia | Human | Yellow Megaforce Ranger | |
| Robo Knight | Robot | | |
| Gosei | | | |
| Tensou | Robot | | |
| | | | |
| Omega Supreme | Autobot | Guardian | |