Nightwing (2017 film)
Comments

0
10,041pages on
this wiki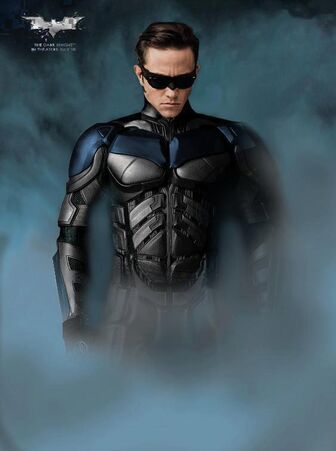 Nightwing is an upcoming American Action film scheduled to release July 27th 2017. It will be directed by Zack Synder and will be like the Christopher Nolan's Batman films; long and detailed. There will be 3 films in the making and will go back to Ben Affleck as Batman after that. The last movie will be like The Dark Knight Rises; it will go out in a bang.
Premise
Dick Grayson, after becoming Robin and is now 20 years old, takes the wing of Batman for a while and protects Gotham. Dick must act fast when red hood plans to overthrow Gotham's underworld.
Cast
Adam Driver as Richard "Dick" Grayson/Nightwing
Mary Elizabeth Winstead as Barbara Gordon/Oracle
Chris Hemsworth as Roman Sionis/Black Mask
Bryan Cranston as Commissioner James "Jim" Gordon
John Goodman as Detective Harvey Bullock
Adrian Brody as Jason Todd/Red Hood
Ben Affleck as Bruce Wayne (appearance)
Hugo Weaving as Hugo Strange
Emma Stone as Vicki Vale
A sequel is scheduled to release May 2nd, 2019 and last one in April 14th, 2023.
Video Game
A video game will be released set after the Movie. The Gameplay and fighting style will be simular to Batman Arkham Asylum and the Free roaming will be simular to The Spider-Man games. It will be developed by Rocksteady Studios and will be released by Warner Bros Entertainment. It will be released on Xbox 360, Playstaion 3, Nintendo Wii, Nintendo DS 2d ps4 Xbox one Wii u and 3DS, and Microsoft Widows and mac
Gallery​