The New Spider-Man is an Animated TV series scheduled to release in 2013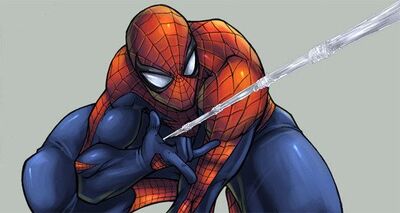 Plot
Noah Cornocid is a Mutant with Spider Powers and started to develop his powers through pubery at the age of 13 he is now 15 and has mastered his powers after he finds out Peter Parker (The Old Spider-Man) has resigned Noah decides to take up the Spider-Man mantle with the permission of Peter Parker.
Main Voice Cast
Josh Keaton as Noah Cornocid/ New Spider-Man
Neil Patrick Harris as Peter Parker/ Old Spider-Man
Vanessa Marshall as Carla Skills (Noah's love interest)
Crispin Freeman as Albert Wintson (Noah's best friend)
Video Game
A video game is in development the game will be based on the series and explains the story of how he officialy became Spider-Man
Ad blocker interference detected!
Wikia is a free-to-use site that makes money from advertising. We have a modified experience for viewers using ad blockers

Wikia is not accessible if you've made further modifications. Remove the custom ad blocker rule(s) and the page will load as expected.