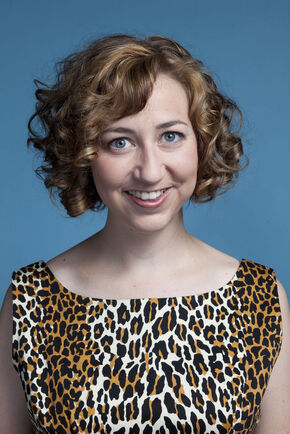 Kristen Schaal (/ʃɑːl/;[3] born January 24, 1978) is an American actress, voice artist, singer, musician, writer, and comedian. She is best known for her roles as Mel on the HBO series Flight of the Conchords, Louise Belcher on FOX animated comedy Bob's Burgers, and Mabel Pines on Gravity Falls. Other notable roles include her appearances as a commentator on The Daily Show, Amanda Simmons on The Hotwives of Orlando, Hazel Wassername on 30 Rock, Victoria Best on WordGirl, Trixie from the Toy Story franchise, and Anne on Wilfred. Since 2015, she has co-starred alongside Will Forte in the Fox comedy The Last Man on Earth, playing the role of Carol.
Voices
Known for:
Ad blocker interference detected!
Wikia is a free-to-use site that makes money from advertising. We have a modified experience for viewers using ad blockers

Wikia is not accessible if you've made further modifications. Remove the custom ad blocker rule(s) and the page will load as expected.