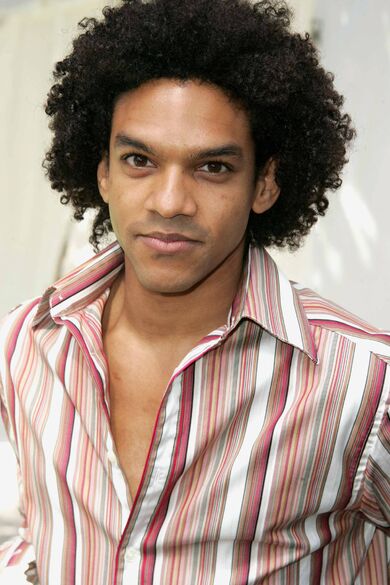 Khary Payton (born May 16, 1972) is an African American actor[1], comedian, singer, rapper, musician and voice actor known for his voice characterizations in animated cartoons, having portrayed Cyborg in the Teen Titans animated series and Aqualad in Young Justice. In the cartoon series Justice League, Payton provided the voice of the villain Ten (from the Royal Flush Gang). He also provided the voice of Drebin in the game Metal Gear Solid 4: Guns of the Patriots, Ripcord in G.I. Joe: Renegades, Blade in Marvel: Ultimate Alliance and Grimlock in Transformers: Robots in Disguise.
Recently, he appeared in a recurring basis as Dr. Terrell Jackson on the ABC daytime soap opera General Hospital.
Voices
Known for:
Ad blocker interference detected!
Wikia is a free-to-use site that makes money from advertising. We have a modified experience for viewers using ad blockers

Wikia is not accessible if you've made further modifications. Remove the custom ad blocker rule(s) and the page will load as expected.