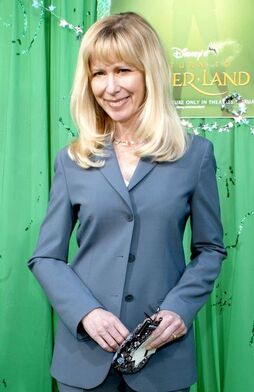 Kath Soucie (/ˈsuːsi/) is an American actress, voice actress, singer and comedian, prolific in voice overs, whose roles include Janine Melnitz in The Real Ghost Busters, Ingrid Krueger in Jem, Cindy Bear in the Hanna-Barbera shows Wake, Rattle and Roll and Yo Yogi!, Fifi La Fume in Tiny Toon Adventures, Dexter's Mom in Dexter's Laboratory, Linka in Captain Planet and the Planeteers, The DeVille twins and their Mom inRugrats, Maddie Fenton and Lunch Lady Ghost on Danny Phantom, and Ray Ray Lee in The Life and Times of Juniper Lee.
Voices
Ad blocker interference detected!
Wikia is a free-to-use site that makes money from advertising. We have a modified experience for viewers using ad blockers

Wikia is not accessible if you've made further modifications. Remove the custom ad blocker rule(s) and the page will load as expected.