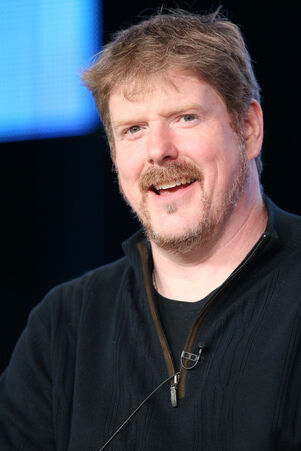 John William DiMaggio (born September 4, 1968) is an American actor, singer, musician, voice actor and comedian, best known for his work as Benderfrom the television show Futurama, Jake the Dog on Adventure Time, Wakka and Kimahri from Final Fantasy X, Smiling Jack from theVampire: The Masquerade – Bloodlines game, Marcus Fenix from the Gears of War video game series, Rico in the Madagascar films and spin-off series Penguins of Madagascar, Russel in Benny and Dr. Drakken from Kim Possible.
Voices
Jak 6 - Tunz
Benny - Russel
The Future - Tarrie
Jak and Daxter: Finale - Tunz
Sonic the Hedgehog series (in the future) - Vector the Crocodile
Sofia the First - TBA
Life in the Future - Tarrie, additional voices
The Simpsons (Redub Cast)
Toy Story (Redub) - Hamm
Ad blocker interference detected!
Wikia is a free-to-use site that makes money from advertising. We have a modified experience for viewers using ad blockers

Wikia is not accessible if you've made further modifications. Remove the custom ad blocker rule(s) and the page will load as expected.