At the Jabbora household, Kevin and his friends are chilling in the pool. Inside the house, Barbara doesn't knwo what Asian means when Countess wants an Asian to fart in her face. Barbara goes in the pool. Kevin hates Alex for annoyingly shouting "Eat my Pussy!" multiple times over and over again. Barbara suggests feeding Alex to the bears.
Aunt Barbara talks to Alex saying that the punishment has something to do with him being retarded. She also asks Alex if he has any last words. Alex replies "Three. Eat my pussy!". "I'll kill you!" Barbara shoves Alex into the bear pit.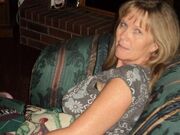 After the death montage, Aunt Barbara gives her last message about offering oral sex from strangers. If they do, she'll kill you.
Ad blocker interference detected!
Wikia is a free-to-use site that makes money from advertising. We have a modified experience for viewers using ad blockers

Wikia is not accessible if you've made further modifications. Remove the custom ad blocker rule(s) and the page will load as expected.