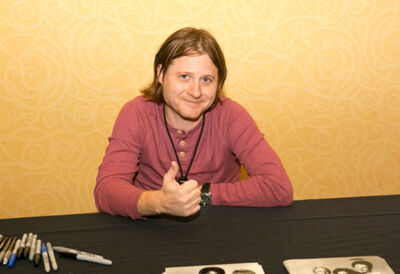 Daniel Ray Allen Cooksey, Jr. (born November 2, 1975) is an American actor and singer. He is best known for his television roles, such as Diff'rent Strokes during the final three seasons, The Cavanaughs, Salute Your Shorts and the voice of Montana Max in Tiny Toon Adventures.
Voices 
Jak and Daxter: The Avenging Angels - 

Kris Damzn

Livin' The Life With The Stereotypes - Cole Winston
Ad blocker interference detected!
Wikia is a free-to-use site that makes money from advertising. We have a modified experience for viewers using ad blockers

Wikia is not accessible if you've made further modifications. Remove the custom ad blocker rule(s) and the page will load as expected.