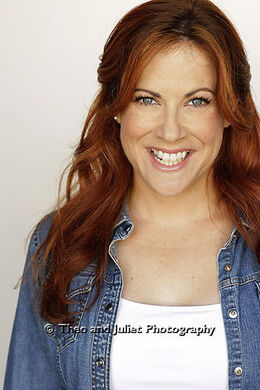 Cristina Pucelli is an American voice actress. She is best-known for being the voice of Joe's girlfriend, Silvia in the Viewtiful Joe games, where she got her start in her voice over career. She then went on to do voice work in Xenosaga Episode II and Xenosaga Episode III as MOMO, and in Psychonauts, as Elton Fir. She also voiced Patrick on the television series Allen Gregory.[1][2]
Recently, she voiced Luka in the video game Lost Planet: Extreme Condition and played Sunny in Metal Gear Solid 4: Guns of the Patriots and Metal Gear Rising: Revengeance.
Voices
Ad blocker interference detected!
Wikia is a free-to-use site that makes money from advertising. We have a modified experience for viewers using ad blockers

Wikia is not accessible if you've made further modifications. Remove the custom ad blocker rule(s) and the page will load as expected.