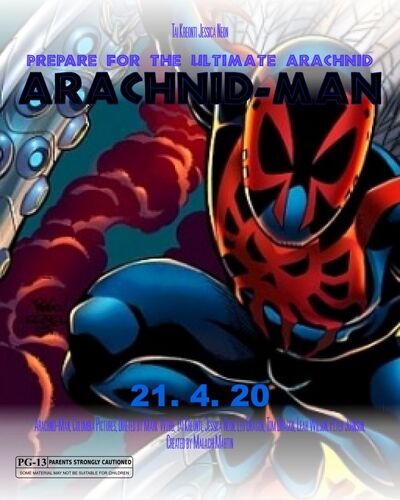 Aracnhid-Man is a movie Scheduled to release in 2020, it is a film adaption of The Comic Book series titled Arachnid-Man this film is an origin story.
Plot
16 Year Old Noah Achaka is bitten by a new species of Arachnid and gains Arachnid and Insect like powers and becomes Arachnid-Man and must defeat the mutated villain Fireroid
Cast
The cast are uknown because they are youn teenage actors who have not been discovered yet.
Ad blocker interference detected!
Wikia is a free-to-use site that makes money from advertising. We have a modified experience for viewers using ad blockers

Wikia is not accessible if you've made further modifications. Remove the custom ad blocker rule(s) and the page will load as expected.