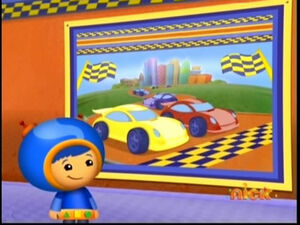 All Little Pilots! Turn On Your Motors! The Big Race Around Wuhu Island ( Island Of Wii Sports Resort ) Is About To Begin!
The 1st Race Is Around To Wuhu Island And The 2nd Is Around to Wuhu Mountain.
All Pilots are 8 The Cars are Cheep Charger The First Pilot In Crossing The Finish Line Wins!
After The Big Race Around The Wuhu Island All Pilots Rest In Wuhu Town Before The Final Race.
After The Final Race The 3 Pilots Are Awarded With Trophies, The 3rd Place: Bronze Trophy, The 2nd Place: Silver Trophy and The 1st Place: A Gold Trophy and The Big Award Is: 100,000 Dollars!
Remember The 3 Steps: Get Ready, Training and Enjoy The Race!
Ready? Set? GO!
Ad blocker interference detected!
Wikia is a free-to-use site that makes money from advertising. We have a modified experience for viewers using ad blockers

Wikia is not accessible if you've made further modifications. Remove the custom ad blocker rule(s) and the page will load as expected.